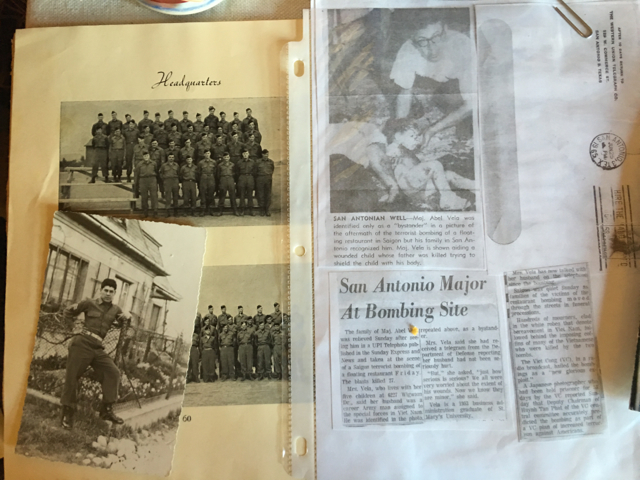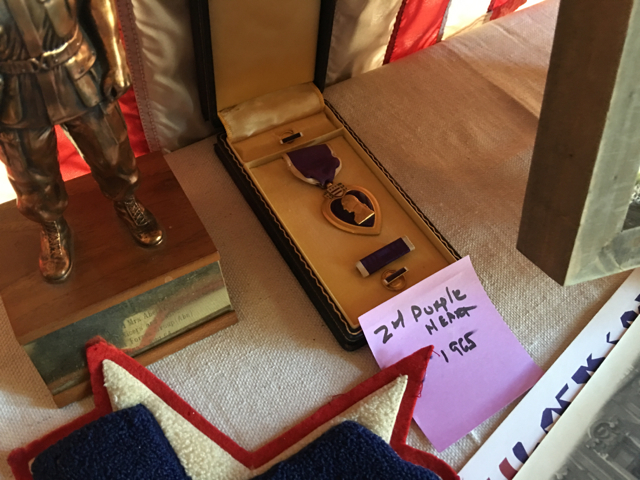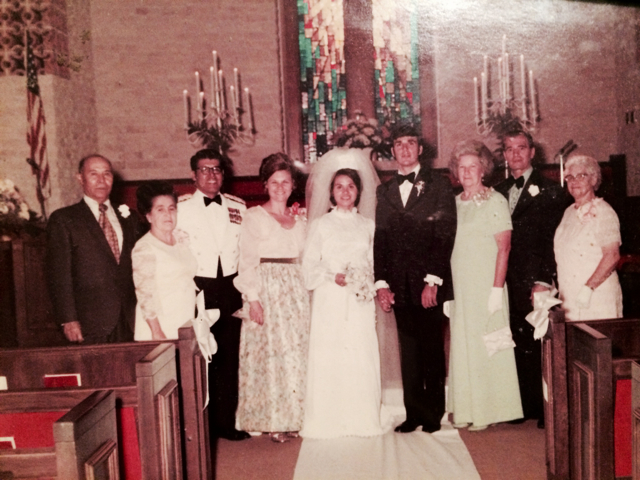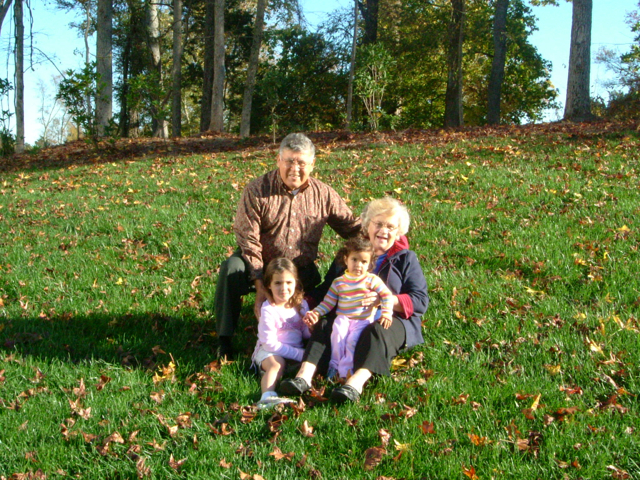 It's always a privilege to honor someone you love. On Sunday, July 3rd, 2016, we celebrated my grandfather, Abel Vela's, 90th birthday. He's a World War II and Vietnam Veteran. Part of the greatest generation!

As I was considering what to share, a story by Pastor Kris Vallotton came to mind. In a message he spoke called "Writing Into Eternity", Kris shares a moving vision he had in a time of prayer. In the vision he saw an older man, among a group of family members young and old, sharing some stories with his family. Kris didn't recognize the old man or the family members at all. Then the old man pointed to a portrait over the mantle of the fireplace in the room where they were all gathered. Everyone was somewhat distracted and disinterested, but all of a sudden, they began to pay close attention as he told a story about the couple in the picture. In Kris' vision the image panned over so he, too, could see the couple in the picture. To his amazement, it was him and his wife. In an instant, a flood of emotion and inspiration came to him as he realized future generations, family members he hadn't even met, were telling his story. They were remembering his life and legacy.
While I was listening to this message, the presence of God touched me so deeply, I began to weep. I too began to contemplate what kind of legacy I was leaving for my children and future grandchildren, I haven't even met. What are they going to be thinking and saying of me, when I'm long gone into eternity. When I'm just a memory or a picture on the wall, will they remember my love for Jesus and my love for them? From there, Kris went on to passionately share how we all have a once in a lifetime opportunity to write down our experiences with God and express our love for our children. Don't leave them guessing about the gift of life that God gave you, write it down, so they can feel the depth of your love and receive your guidance from eternity.
With this vision at the forefront of my mind, I could easily see my grandparents picture over my parents or my fireplace, one day, and all of us gathered in a few years telling their story. But fortunately my grandparents are still with us. Hopefully for a few more years. They are clearly weary warriors, as they've been suffering with the physical challenges of aging. Never the less, I don't want them going into eternity with any questions or doubts about their children and grandchildren's appreciation and affection for them. With this in mind, I asked the Holy Spirit for a blessing to speak over my grandfather. The morning of the party, this is what He gave me.
Opa and Oma, we want to give you a preview of what your children, grandchildren, great grandchildren, and future generations will be saying about you and your legacy once you've gone on to your eternal reward.
There's a scripture in Psalm 35:18 that reminds me of you Opa:
"You have given me your shield of victory. Your right hand supports me; your help has made me great."
I want to say before all of your family and friends, today, on your 90th birthday celebration. We think you're a great man!
We love you and we are proud of you, Opa!
We truly believe that God's help has made you great at so many things and in so many ways.
When I began to consider how the Lord has shielded you and supported you for many victories -- there were too many to count.
Many people in life, especially young Hispanic men, never quite make it to the other side; but you did Opa and we've been following your lead.
You were never satisfied with one victory, you were always looking for the next one.
- You didn't stop at picking cotton.
- You didn't stop at shinning shoes.
- You didn't stop at washing dishes at Earl Abel's (In fact, you were probably thinking, one day I'm going to own a place like this).
- You didn't stop when Angie Haager won your heart. You married her and started a beautiful family.
- You didn't stop with an accomplished military career or when you nearly died and suffered injury.
- You didn't stop when you had an opportunity of owning a McDonald's franchise, so you could finally be close to the family you loved so dearly.
- You didn't stop! (Everybody say - He didn't stop!)
Even now Opa, you're a victorious warrior, a little weary, but you're a great man!
Still victorious, not stopping, as you go to dialysis 3 days a week.
We know you're still fighting for your family and for Jesus, who you sacrificially serve.
We love you Opa, we are proud of you, and more victories to come!