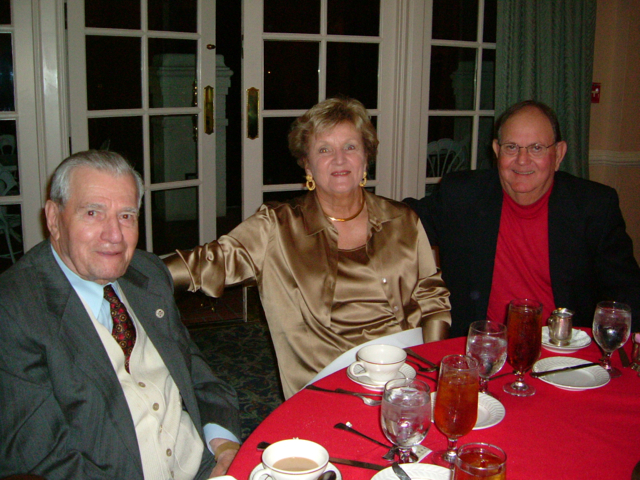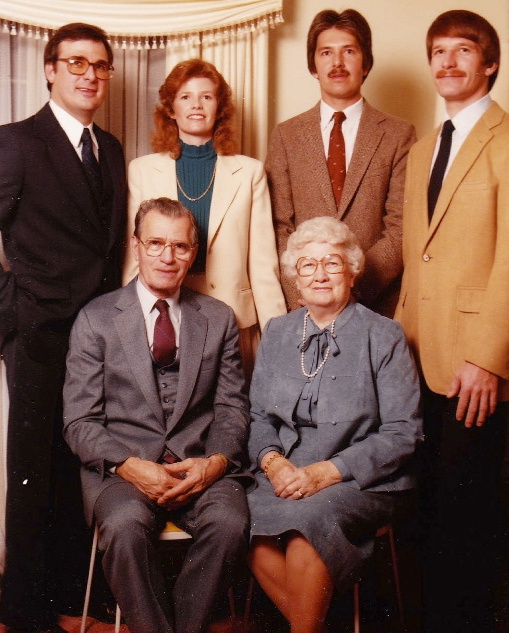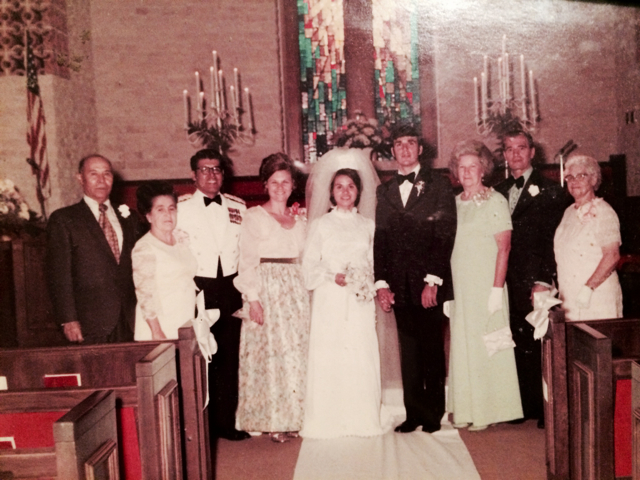 Back about 10 years ago in 2006, I was asked by my Aunt Maria to share some thoughts for my Grandfather's 90th birthday celebration. Maria put it together at Noble's Restaurant in Charlotte, North Carolina. Many family and friends were in attendance. The last thing Aunt Maria told me when she asked me to share was, "Keep it lite!" So, I tried to make it a little comical. This is what I shared that evening.
I'll always remember our two-week, every two years, vacations to North Carolina to visit Papou and Yiayia.

I'd find myself many mornings waking up on the green sofa in the den having conked out the night before sometime during the 10 o'clock news that Papou and Yiayia watched religiously. I'd wake up to the sounds of footsteps coming down the hall, shaking what seemed like the whole house, a door squeaking open and then shuffling around the kitchen.
Well, it was none other than Papou making his morning coffee and sitting down to read the Charlotte Observer.
You can imagine, by this point, I only had two choices. Join him or try to ignore him and all the commotion. I certainly wasn't going to interrupt his daily routine, even if it were for only 2 weeks every 2 years traveling nearly 2000 miles to see him. It was definitely my fault for falling asleep in a noisy place every morning at 7am. So since changing his routine wasn't an option and trying to ignore him was impossible, most mornings I decided to join him.
I'd sit down and he'd pour me a cup of S&D coffee (OK, maybe it was Folders). I'd watch him pour half and half to the brim, so I poured half and half to the brim. He'd add one spoon, two spoons and a whopping three spoons of sugar, so I did the same. He'd stir for what seemed like forever and then lean over and take that first sip of perfection.
Well, when I took my first sip after following Papou's secret recipe I was hooked. It tasted more like a desert than a beverage. I tell ya, He's been doing Starbuck's long before they became big. Hey Papou, maybe you should have gone into the coffee business.
So now I'm a little over thirty, thirty-one to be exact, and I was thinking. You know, I spent the first ten years of my life enjoying coffee with Papou for two weeks every two years, then the next ten years wondering if it stunted my growth. This was especially true when I was trying to make the jump from jv basketball to varsity. Of course, Papou was there to add a little humor to one of my jv games back in San Antonio. On one occasion, he shouted from the bleachers "Get'm Mugsy, Get'm". All I could think was, "You're the one who gave me the coffee!" And finally, I spent the last ten years wondering if, somehow, maybe that coffee did more than stunt my height, it may have stunted my hair growth too.
Just kidding! I think coffee is great. I still have a cup every day like Papou. And look Papou, it helped you live until 90 and beyond.
Papou, I appreciate and respect your enjoyment of living, your discipline, hard work, commitment to your family, your Greek heritage, and it goes without saying; your sense of HUMOR. God bless you on your 90th and I pray many more. We love you, Papou!
Papou went on to live to the age of 95. Hi died on Saturday, December 3, 2011. In God's providence, it just so happened that, his funeral service was held on Pearl Harbor Day, December 7, 2011. Not too shabby for a World War II veteran who was part of the greatest generation. I wrote the eulogy "Man of Honor" as a tribute to my grandfather.
I remember my father, Pete Thevaos, driving me to the Charlotte Douglas Airport the day after the funeral. I was headed back to San Antonio, Texas, to return to life with my family. In an emotional moment, on the Billy Graham Parkway, the thought came to my father and he said, "Yesterday was Pearl Harbor Day. Papou's funeral was on Pearl Harbor Day!" Tears weld up in both of our eyes with the feeling that God had shined his face on an honorable World War II veteran.